My Free Gift
Who is this e-Book for and how can it help?
You are living between cultures and speak English as a foreign language.

You communicate in another non-native language to you because of living outside of your home country.

You respond yes to at least one of the questions below.

Do you feel self-aware and choose to not speak because of your lack of language skills?
Do you feel ashamed of your accent?
Does this shame result in lack of confidence and/or lack of embracing opportunities in your life?
Have you tried to create courage to finally speak up, to be yourself, with mistakes and all, and in the last moment gave up because you felt inadequate, fearful or thought that you had to improve, just a little more, before speaking in a foreign language and being authentic?
You are not alone! As a non-native-English speaking expat, I've been there too.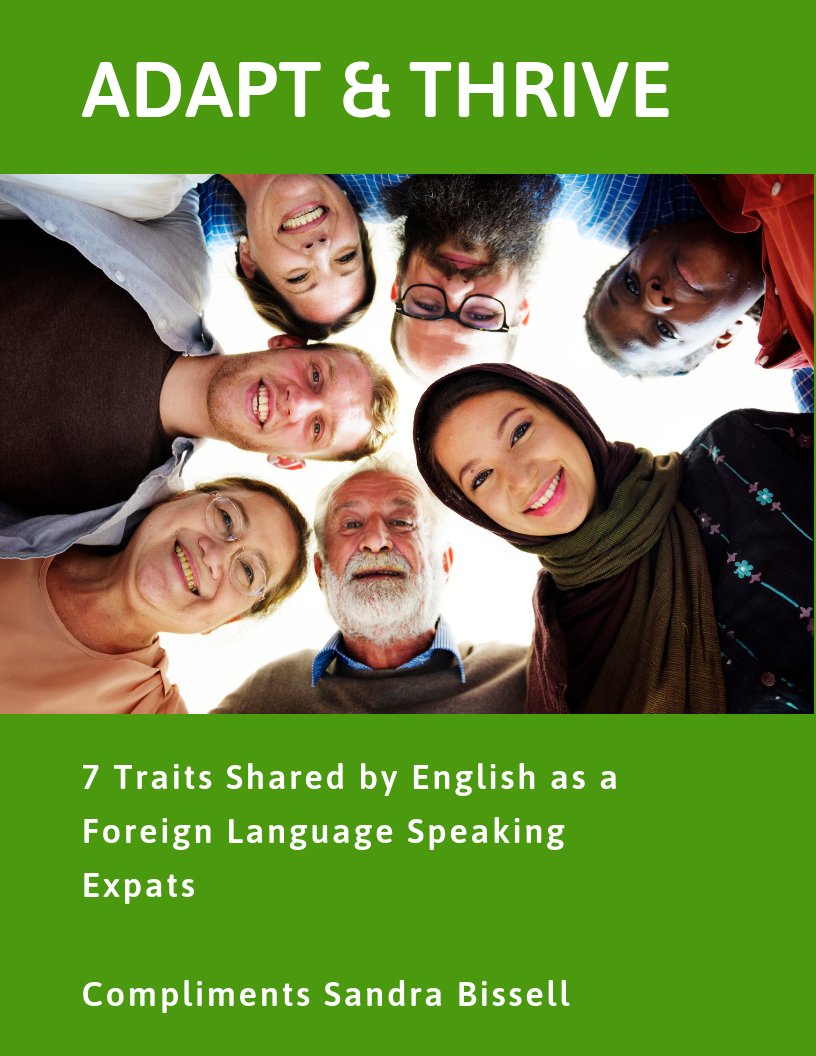 This e-Book is a snapshot of what I have learned so far. In it, you will:
Learn the seven successful traits shared by English as foreign language speaking expats;
Learn advice shared by expatriates;
Read untold expats' stories;
Receive tools and information on how to gain clarity during transitions;